Topic RSS

Character concepts
September 26, 2018
9:59 am
Beathebard
Ok so, the characters name is Sapphire, she is a punk-rock lesbian with little to no time for men (sticking to the ALL the stereotypes), she just transferred to the school with maiko and the others due to her mother sending her there due to a troubling situation about her mothers stripclub being illeagal, usually hangs around with rosie's group (i think this fits as rosie is.... well rosie), awkwardly poses for joey (even when her camera isnt out) and has very little conversation with anyone who doesnt have a rack for example:
Kyle: Oh hey your the new girl right?
Saph: Oh Hi! (turns and walks away). 
she has been known to work at the cafe from time to time but only to serve the female customers (has been known to hurt the male customers if they try anything) and interacts with women with enthuisiasm and fun, was thinking a personallity like hatsume mei from my hero acadamia but instead of her inventions and people its men and women:
Saph: My my, if it isnt maiko and a cohort of beautiful girls, what ever will people say?
Maiko: um... what?
Saph: Maiko my dear! would you like me to help you with anything? ANYTHING AT ALL!?!? i am very good with my fingers and have also been complimented on my quick tongue? (winks)
Maiko: No! Bye!
Maiko runs off and the others around just look at each other.
Saph: Anyone else? (smiles)
i imagine she gets along well with all women and a few guys such as chris but hates joiry, david, ace, carl, and most other jockish or self centered manly men. A real stereotype. Also i imagine that she is scouting out the area for her mother to open a new, smaller, more discreet strip club in the nanako area. 
im not sure how you feel like dark skin on your characters but i like to imagine something like this:
i really like the dark skin and contrasting blue colors, as well as having muscle tone maybe with nipple piercings? maybe too much. And of course she knows how to dance and strip, its kind of her families thing! (maybe part of a dance club or... jeez the ribbon dancing one) ;D
November 1, 2018
1:12 pm

Luna

Forum Posts: 20
Member Since:
October 22, 2015

Offline
How about a Boy Prostitute Character? I don't see many Male Prostitutes in Hentai Games... More of them would be Cool... I played this game some Months Ago and it was pretty Cool... : https://www.lewdgamer.com/2018/08/28/i-am-a-prostitute-now-available-on-dlsite 
He could offer his Services only Female Clients like in this game or only Male Clients like most Male Prostitutes in Real Life do or both... As for his Preferences it could be Boys, Girls, both or his Main Preference could just be Money regardless of who it comes from... (ᵔᴥᵔ) :3
His looks and maybe even his Mannerisms could change from Time to Time as he tries New Styles on to earn more Money by satisfying Clients with different Specific Preferences... The same person can seem very different based on the way they are Groomed and on the way they carry themselves... (ᵔᴥᵔ) 

: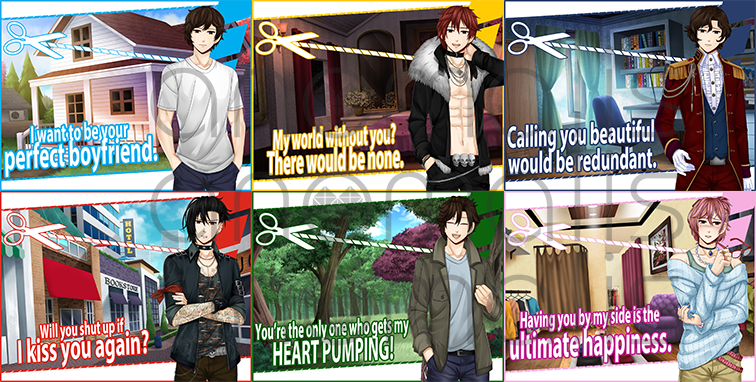 January 12, 2019
7:46 am
Vld

Forum Posts: 32
Member Since:
November 14, 2014

Offline
New character: Deliah's twin sister
Name: Undecided. Hikari or Yukari (i'm tending more towards Yukari, because Hikari is overused, i think)
Appearance: Same height as Deliah with very slightly bigger boobs, both her eyes are visible, she wears slight makeup, has hair reaching her lower back that she takes great care of, and dresses sexy-cute, but not overboard like a certain one-eyed girl.
Personnality: Nice, gentle, agreeable and curious. She's not sex-crazed, but is already sexually active. Simply put, she won't say no unless she already has plans. No preferences.
Studies: Between above average and pretty good in all subjects, including sports.
Background: She's Deliah's twin sister, but was raised by her mother. She's never been made aware of her sister's existence, so she doesn't know about their relation. She was once saved from a molester by Deliah (not that she really needed it, mind you, she would have gone through with it just to sate her curiosity), and has since developed a major crush on her. To her, the similarity of their looks is a complete coincidence, and the stuff of jokes.
Relations with other characters: Unlike Deliah who hates douchebags, she won't have trouble "playing" with characters like David or (god forbid) Ace. On the other hand, she sticks to her plans. If she decided she'd go home to study, go to the movies, relax in the pool, or whatever, she'll do so no matter what. Unless the one asking is Deliah. She'll abandon any prior plans she made if her crush asks her.
Deliah herself cares a lot about her sister, but despite knowing their relation to each other, refuses to acknowledge it because of, in her words, "The Matrix", the one who gave birth to them. Add to that how much of a pervert she is, she has no troubles having sex with her twin, or convincing her to join in her activities (namely, working in the cafe, having an orgy, etc...)
Hikari/Yukari's interest in people depends a lot on Deliah's own. Deliah is interested in almost everyone, and has shown an inclination to trying to seduce the least perverted characters (like Riley or Amber), and her twin, while not really that interested, is more than ready to play along. Unlike Deliah, she doesn't get upset or irritated when Amber shies away or when Riley gives her a flat-out no.
  While she doesn't know about their blood relation, the closeness of their looks brought her to suggest to Amber some ideas for novels about corrupted twin sisters.
Forum Timezone:
America/Chicago
Most Users Ever Online: 58
Currently Online:
2 Guest(s)
Currently Browsing this Page:
1 Guest(s)
Top Posters:
DigitalTK: 80
Wilsonthegreen: 51
Vld: 32
Paul Grandidge: 26
Luna: 20
Isaiah: 12
graav: 9
Storm: 8
Eric: 8
Oecus: 7
Member Stats:
Guest Posters: 5
Members: 21496
Moderators: 5
Admins: 1
Forum Stats:
Groups: 1
Forums: 5
Topics: 64
Posts: 704
Newest Members:
Mario, KeinDot29, TomLore, Ben, Scrafty1, xijerag, rares, rares, Riru, blacksbird
Moderators: justjoe2k: 22, jccq89: 6, Eriot: 11, JD: 7, Brigma: 10
Administrators: Vortex00: 223