Topic RSS

continuing development on a game vs making new games
February 15, 2016
10:54 pm

Vortex00

Forum Posts: 223
Member Since:
November 19, 2013

Offline
I will begin my saying that Umichan Maiko Classroom Cheaters is a game that took me about 5 years to make over time. I was also working on other stuff during that time thoguh like DoE and ARIA 1.0. After finishing UMCC and adding a considerable amount of user requested features, I decided it was time to move on and strive to make something better.
But there was a considerable number of people who were upset about my resignation from continuing to update that game. I think literally all of those folks are not around any more lol.
I have no regrets thoguh because I feel like it was a necessary decision I need to make in order to grow. If I never moved on to work on new things I would never have made Advanced Rogue Intelligence Assault (ARIA) or Umichan Maiko Classroom Havoc (UMCH) which is still in development.
I feel like my situation might be a little more unique because I have fairly deep lore and character background. It is just too much to squeeze into one game. Plus as mentioned I feel like if a developer is constantly updating the same game forever the don't really grow or get much better. But from what I have seen over time, people simply don't like change when it comes to stuff like that.
What are peoples thoughts on this? Do you prefer a developer to only stick to the same game you like and just update that. Or do your prefer a developer to make the complete game, the move onto something new? If it depends, what does it depend on? discuss.
February 16, 2016
5:21 pm

calibuskingofswords

Forum Posts: 4
Member Since:
December 28, 2015

Offline
Making a new game means there's going to be lots of downtime where there's not really anything new that the player will get to do as you're setting up the foundation for it. Updating an existing game provides a much more steady stream of new stuff for a player to do.
Some people can also grow really attached to a game during development and think "If it just has X,Y,Z features it'll be perfect!", so they can become upset if those features are never added and their "perfect game" never happens.
I think it's important to move on to new things when you feel a project is finished though. Locking yourself into a project forever can be a huge source of burnout, and as boring as the initial stages of a new project are for the players, the fun of letting getting to experience an entirely new game is pretty great. Players can get burned out on playing the same game forever just as the developer can get burned out on making the same game forever.
February 17, 2016
12:06 am

justjoe2k
Members

Moderators

Forum Posts: 22
Member Since:
November 19, 2013

Offline
From my experience many do both, some developers finish a game but the side quest or story comes in DLC. This work the best for many years. Depending on the type of game, some are even doing only DLC and releasing as in episodic in each month. Others finish to have a beginning to end to than update to expand on it like Killer Instinct and the new Street Fighter 5. This still really works for fighting games because the main focus is a vs game than the other stuff. So depending on how you create the game you might want to find which tactic will work best for that type of game. The reason it took you forever is do to trail and error with the codes like DoE. And since it was one guy doing everything.
February 17, 2016
12:34 pm
iseeku4

Forum Posts: 1
Member Since:
January 31, 2016

Offline
How many times have you ever played a game and wished it didn't end.  I know i have on some. Instead of updating and having to play the same game through with just a few additives. Why not make a continuation of the game just a different story. That would be a new challange for you and the players. Take their characters on a new adventure with some different scenes.
I also like playing new games. Bottom line is were all here because we like your games and ideas. Keep up the great work.
February 17, 2016
11:43 pm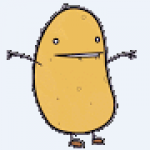 Storm

Forum Posts: 8
Member Since:
September 10, 2015

Offline
I think you're doing great with everything. I love how you manage UMCH and ARIA while still having fun updates and even the Umichan Maiko Online thing. Keep it up, and the only disagreement I have is that I don't love the MMD's that much (just because my internet is shit and it takes half an hour to load a 2 minute video). If I had to vote on it though, I'd say that after you get the re-skinned ARIA up and debugged, I'd stop production of ARIA all together. UMCH looks super promising and I can't wait for it. But we must wait for all good things. And if you ever needed help with getting dialogue, you should make a forum category for helping out. Just copy what you like. 
February 21, 2016
3:43 pm
Brigma
Members

Moderators

Forum Posts: 10
Member Since:
July 14, 2015

Offline
Storm said
If I had to vote on it though, I'd say that after you get the re-skinned ARIA up and debugged, I'd stop production of ARIA all together.
The art currently being produced has nothing to do with ARIA as you know it. It's for a completely separate ARIA related game that is going to be hosted on another site.
February 21, 2016
6:30 pm
JD
Members

Moderators

Forum Posts: 7
Member Since:
June 11, 2015

Offline
Oh, another good topic. 
You've done great stuff by continuing to develop existing games but like you said, if you never did anything new, then we wouldn't have some of the the great stuff we have now. 
I guess it's a balance, and also goes case by case. With ARIA, you had a really good gameplay framework that you could expand without making it feel bloated or artificial. So continuing development on that makes sense. I'm looking forward to more ARIA story and style of gameplay (whether as in the main game, or the prologues). But you might want to do that as a new game, which I would be fine with. 
I actually played ARIA 1 the other day and it's really great in its own way. Simple and concise in its gameplay. Not better than ARIA 2.x, just different. So continuing development also allows experimentation and extra experience to draw on for the future, I'm thinking. You get to see how one concept can be applied in different ways or different levels of complexity. (?)
Anyway, to be more clear, I think developers should definitely make new stuff. No doubt. But if existing games still have potential and people want more, then it's great for the developer to support it and make it even bigger and better. It would be a shame for a good developer to put out lots of games that were not as good as they could be, and it would also be a shame for such a developer to stick to just the one thing. Like Bioware only making Dragon Age and expansions or something. Never any Baldur's Gate, KOTOR or Mass Effect. If a game is good then they do sequels and expansions. But they'll still move on to new IP or a different series eventually.
(Some people will never like change. You can't really let that hold you back. Else we would never go anywhere!)
February 21, 2016
6:32 pm
JD
Members

Moderators

Forum Posts: 7
Member Since:
June 11, 2015

Offline
February 22, 2016
2:27 pm

Vortex00

Forum Posts: 223
Member Since:
November 19, 2013

Offline
Thanks for all the comments so far. I try to update games for a time. Until the point of which something newer that a significant number of people might like becomes excessively delayed. It really depends on a lot of things. But some of those things are the amount of attention needed to maintain it, and user requests. I just hate getting "stuck" working on something that takes up so much time I leaves me no room to grow or expand.
February 22, 2016
2:51 pm
Brigma
Members

Moderators

Forum Posts: 10
Member Since:
July 14, 2015

Offline
Ideally, you should only work on something for as long as you have a desire to do it. Doing things you aren't passionate about is why real jobs exist. If things become a chore then it's probably time to move on to something else, until then there is always something that can be done or improved upon.

Forum Timezone:
America/Chicago
Most Users Ever Online: 58
Currently Online:
3 Guest(s)
Currently Browsing this Page:
1 Guest(s)
Top Posters:
DigitalTK: 80
Wilsonthegreen: 51
Vld: 32
Paul Grandidge: 26
Luna: 20
Isaiah: 12
graav: 9
Eric: 8
Storm: 8
Oecus: 7
Member Stats:
Guest Posters: 5
Members: 21431
Moderators: 5
Admins: 1
Forum Stats:
Groups: 1
Forums: 5
Topics: 64
Posts: 704
Newest Members:
Xov, drmummy, MyName, aaaa4, ggman1039, hotaru, Chua Jin Hong, Darkmoon, eol, Catto
Moderators: justjoe2k: 22, jccq89: 6, Eriot: 11, JD: 7, Brigma: 10
Administrators: Vortex00: 223