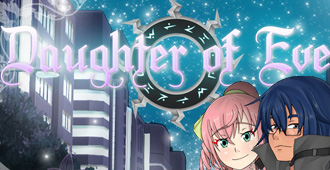 If you like this game please consider supporting the team on patreon!


Direct browser link:
http://spiralvortexplay.com/games/doedemo/
Direct link should work if you don't have iframes in your browser or are on a mobile device.
DOWNLOADS offline:
TBA
give some time for the game to load after clicking new game.
a small demo of the DoE game I have been working on. Trying out some new stuff here that I wanted some feedback on. like the characters moving when they speak, and idle breathing animations. Wanted to possibly retrofit this back into The Rookie but we'll see. Please leave feedback here.
Daughter of Eve takes place before UMCH and explain how and why Maiko got her hairpin.