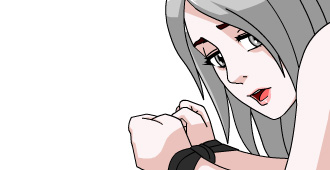 Site Stuff:
I soon make a Thoughts and Analysis on "hentai game mechanics" while some of my thoughts on this are still fairly fresh from some recent research I did.
I also realize I make updates mostly on Monday – Thursday. It is not to say that there will not be updates on another day. but it is all but guaranteed updates will at the least be on those days.
Umichan:
So far new art for Jinru and Joiry are done for them being nude. Kyle, Chris, and Greel have their line art done and are in the process of being colored. I think the only male students that are left are Tsugo and David. They all now have unique body and penis types. not just length but varying amounts of foreskin or none etc.
I haven't forgotten about other male characters like Jay, etc. basically I'm redoing the art in the order before the custom characters then I will add them in again after. I'll probably not have character art for the shop owners early on yet either.
As for myself I have recently been thinking and finally came up with what I think it s a fun system to drive the deluxe hentai minigame, and that system will also be used in umch. more on that later in the week.
ARIA:
Pinoytoons has completed the rape type scenes that will trigger when on of the four main aria girls lose in certain situations.
a new batch is in for 4 more unique loops and cum scenes between certain characters to drive the story more and have both good and bad endings. ARIA will basically have even a lot more hentai and various game play elements. stay tuned on this, each area will have way more to do and discover then just the space battle. I almost want to do it like the GTA V heists, where you need to do setup stuff before you can do the space battle. or it would at least make it manageable to win without being too hard.
I am currently working on modding the minigame where you need to get past the sentinel patrol drone.
Also the VA delivered more lines and they sound pretty great. they are mostly short phrases that will be spoken at the beginning of battles and when you talk to the characters, etc. I am in the process of breaking them apart to use in the game. And then I will remake the intro a little better.
MMD:
On a whim started making another custom motion dance in mmd that should be pretty interesting. once I finish this I will go back and adjust all the motions and release them on a page here.
I am still working on a theme of videos that will be related to each other that is related to umichan stuff.
mean while I might recommend watching the Happy School video recently released on cookie fun channel
https://doctoryagakoro.wordpress.com/