idk what to call this game. who cares! This is just small flash game I made for fun in less than a day.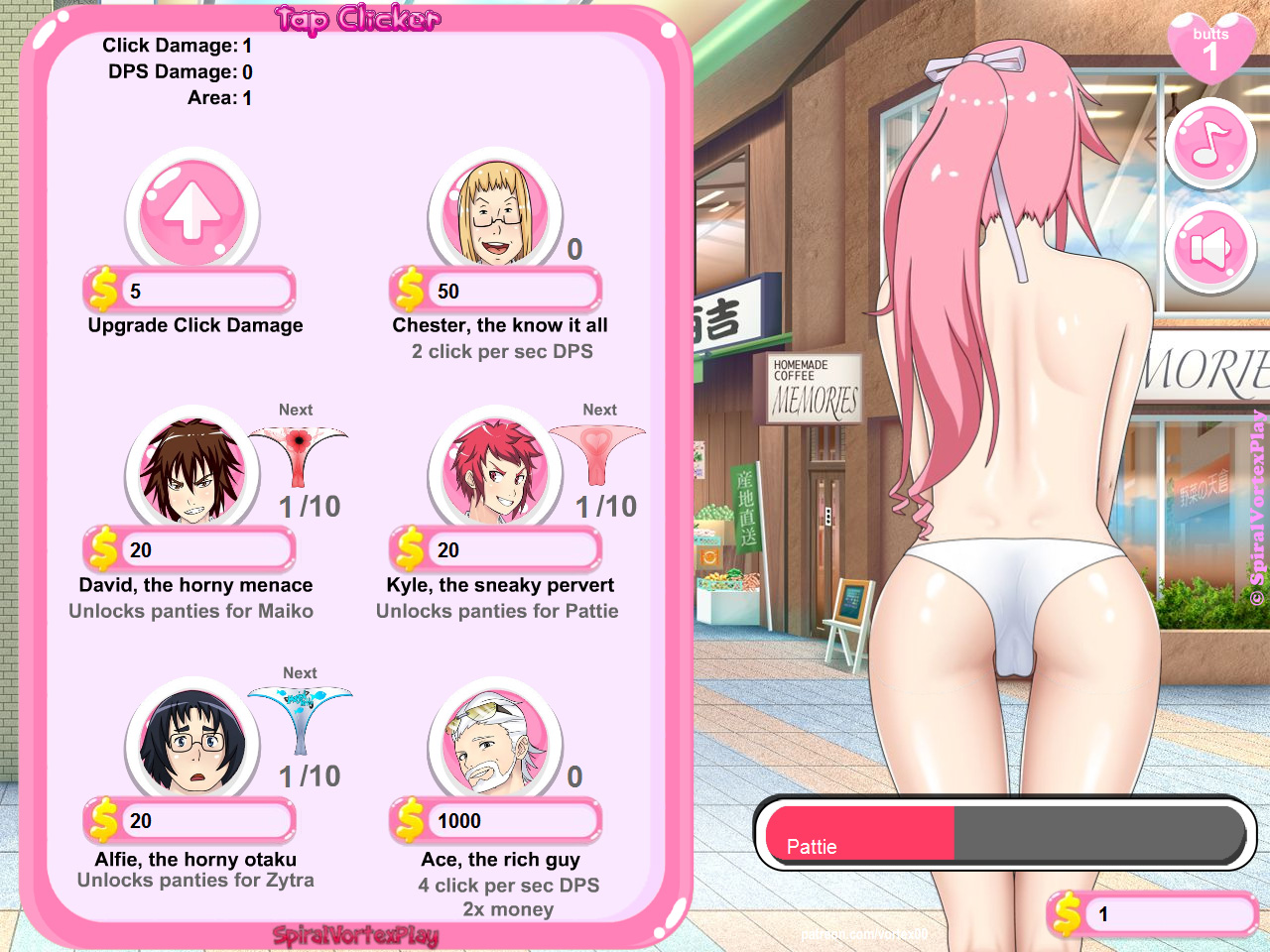 click the butts and unlock all the panties to win.
Buy upgrades to increase your clicking power, or use hax, w/e is fun for you heh.
sound effects are buggy in this game.
The game is short so there is no save.
Umichan Tap Clicker 1.0:
Download
be sure to unzip.
if you have additional ideas for the game feel free to leave them below.
strategy (optional):
begin with Upgrading Click Damage twice
then save up for Chester
after Chester complete area until a outside area where a butterfly appears.
click the butterfly as much as possible to get $500 per click.
you should have over $30k by the times it goes away.Buy Ace Upgrades and continue buying click damage and DPS.
when you buy Click Damage or panties there is a chance magical kitty will appear and speed you throught the area.
It is best to wait until a new area befrre buying anything after the magical kitty appears.