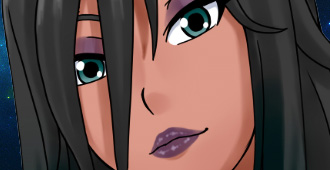 just went this whole week without really posting any updates to the site. It's not because there none thoguh lol. I have just been very focused on finishing the Savor the Moment quest stuff for UMCH by own goal of before this week end. Wrapped that up early in the A.M. today
I won't be able to post too many updates today either thoguh XD
At least it is doubtful. I had agreed to visit this vacation house and I was reminded yesterday that that day is today lol so I am scrambling a bit. I don't plan to stay there overnight like everyone else thoguh.
during September I wanted to take a bit of a break and focus more on some smaller stuff that has been taking a back seat.
The Rookie
I've had the script done and art from ttrop this game quite a while ago. I need to prepare the art by scaling and animating it. I plan to work on this this month hopefully finishing up day 2 out of the 3 total days planned. I also also retroactively go back and modify some stuff from day 1 also.
ARIA 2.7 UMCH v14 will be released hopefully this weekend to public
I wanted to make the editor stand alone and add tutorial to ARIA but that might have to wait until 2.8
Female clients in the cafe in UMCH and other stuff
during the patreon voting in July, at that time, it almost tied between and animation between Maiko and Kyle, and pleasure clients for the cafe, so I ended up doing both of those. I will have it where when you get the dialogue scene for Roise. She will be available at the cafe for the remainder of that day. I plan to add this to UMCH this month and try to figure out how to get some of the other stuff in that voted on also. There was a scenes with Leyah in the arcade, but I'm not sure I will have the Arcade, and also a scene with female gloryhole Maiko. But I'm not sure where this would happen or why heh. I also haven't forgot about the pregnancy ending scenes. Just smaller stuff like that is what I have planned to do. I may not get to everything before the release deadline next month but it on the list of stuff to do.
TyranoBuilder combat scene for VN games
This is might be what I'll be working on today and hopefully finish. TyranoBuilder is what I used to make The Rookie VN game, but there are smaller VN games that I can easily make in addition to this. I wanted to make some template that I can use as a basic combat system thoguh. nothing over complex but defiantly multi-functional where the backgrounds, scenes, and combat stats are generated from variables.
Agent Trainer
I'll will work on agent trainer when I get back home. I want to get that pvp test back up and running asap. along with add sex scenes and a main story component at a later date.
small VN game remakes
I have been talking about remaking the story of Daughter of Eve and Semitix into a VN game so it can be more modern and easier to digest what is going on in the lore. However I still need a few characters for that to happen. Currently a Amp body base is being worked on. But one game I am actually close to being able to remake is the Gheist Prologue. This was a very small game made with multimedia fusion back when I was first making games. All that is needed is for Gheist to have her clothing drawn and I'll be good to go on that. The game will have a few more characters and scenes from the original prologue to fit the more updated version of the story.
scene builders
plan to work on the ARIA scene editor and make one with stuff from UMCC also. the ARIA one I will probably get the most work done on.
3D online
I still want to reach the milestone on pulling data from a server for you character in Umichan 3D online. hopefully that can be done this month.
MMD
off and on for a good while now I have been working on a custom shader to use in my videos. I have used it in recent videos But I am always tweaking the shader. I finally think I have landed on something I am happy with. I have a nice little video coming up soon the combines dance and sex.