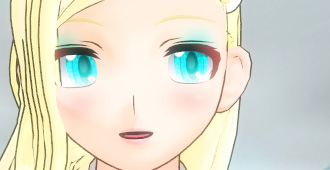 umch update to Maiko graphics:
Download
After a bit of frustration I figured out how to make the masking idea suggested to me work heh. I was having problems making it work with the look up and down thing I have going on. Basically, every time it moved it removed the effect of the mask. I also made a somewhat easy system for the dialogue similar to aria.
If you are on windows you should be able to run the umch.exe. Else run the umch.swf with a swf player or your web browser.
you can see how the area are broken apart the area template and dialogue temple are separated. This is so I don't result in having one huge clunky file to work with.
If I want to add stuff to one particular area I don't need to load the entire game to update it. also you don't need to load the whole game to go to a certain area, etc.
There is a X in the top left corner to exit the area you load.
I think all I have left to do is make a system of traveling from one area to the next from another area instead of just the main hub area with the white bg and pink buttons. That area will probably be later a debug/testing area.
Well I'm sure the blinking is fine. Thoughts on the boob stuff? It's goofy and looks ridiculous. which is kind of the point lol. When I add sounds I will need to add some silly sound effects when you click it. I thought about making the bounce together but I tried this alternate thing first. some pics might be different. like when you click it makes it transparent or something. I'll switch it up a bit.