taking a bit longer than expected but I got a working implementation of character switching working. it will be in v17
today I need to add in some of the other sex scenes then it will be ready.
click smiley face to swtich to a certain character. in this case it is one of four random female nameless students.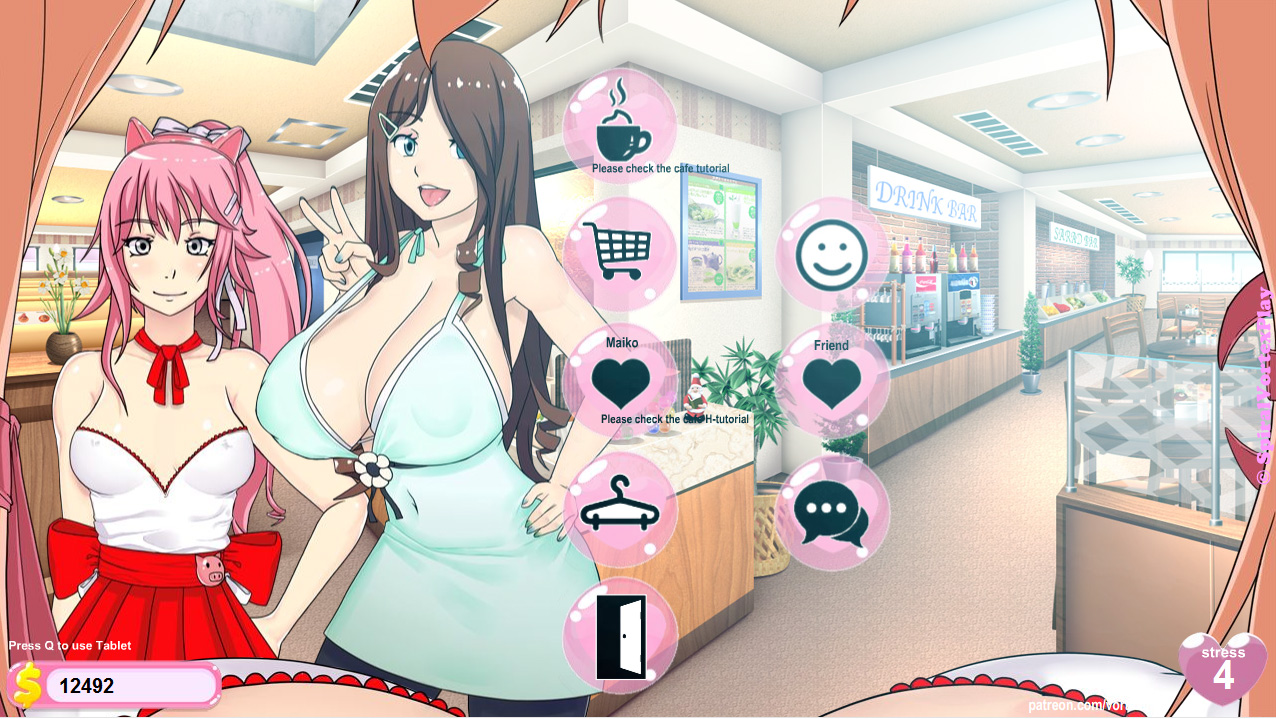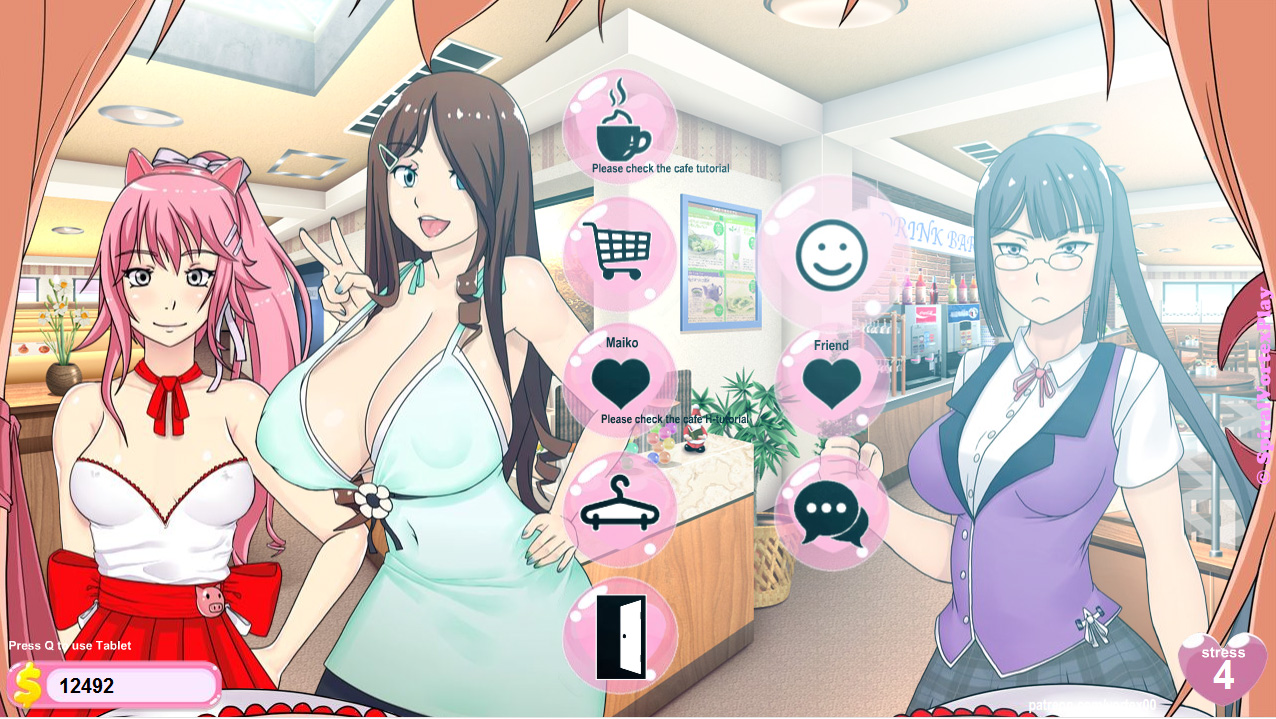 when you see Maiko you will be able to switch back to Maiko.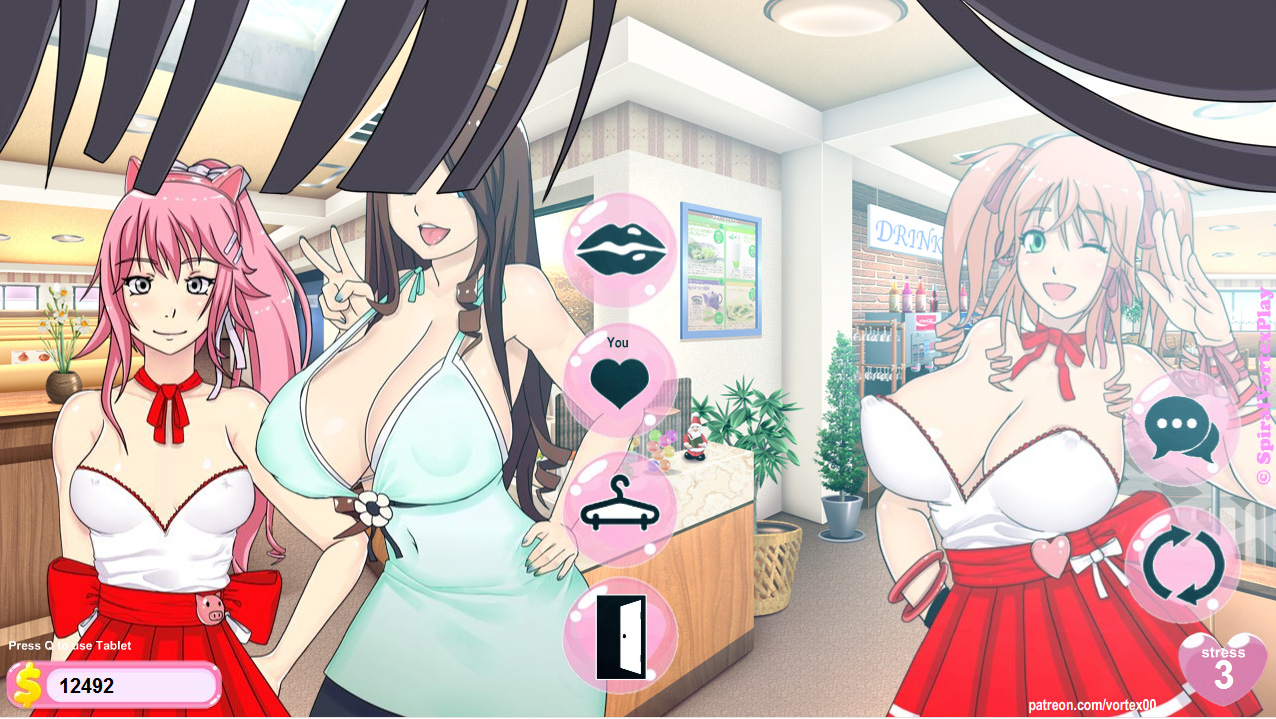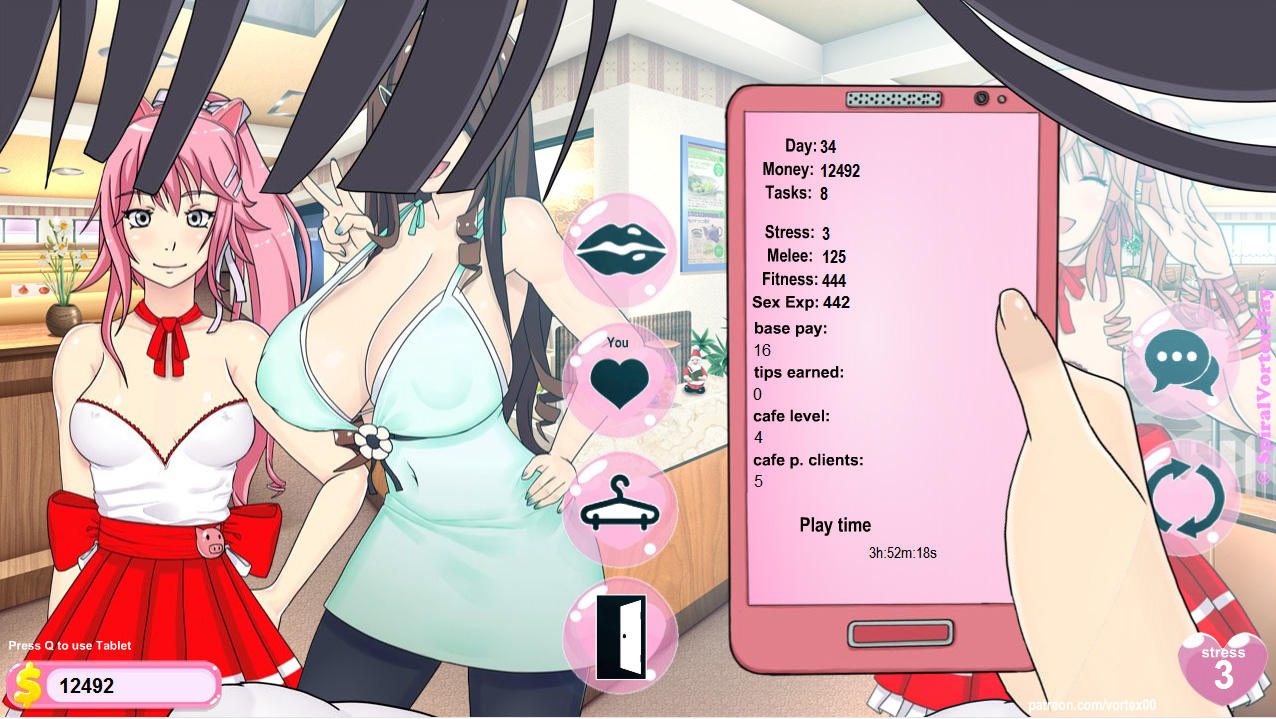 cafe minigame for her has been updated a bit. text to help understand what number to guess next. and front view sex.