After reading feedback from the previous two posts of Jeni. I took it upon myself to edit Jeni's face and bit of her body. I have to say this is likely to be the last edit, hate it or love it, unless there is some huge glaring issue.
Left is new, right is previous: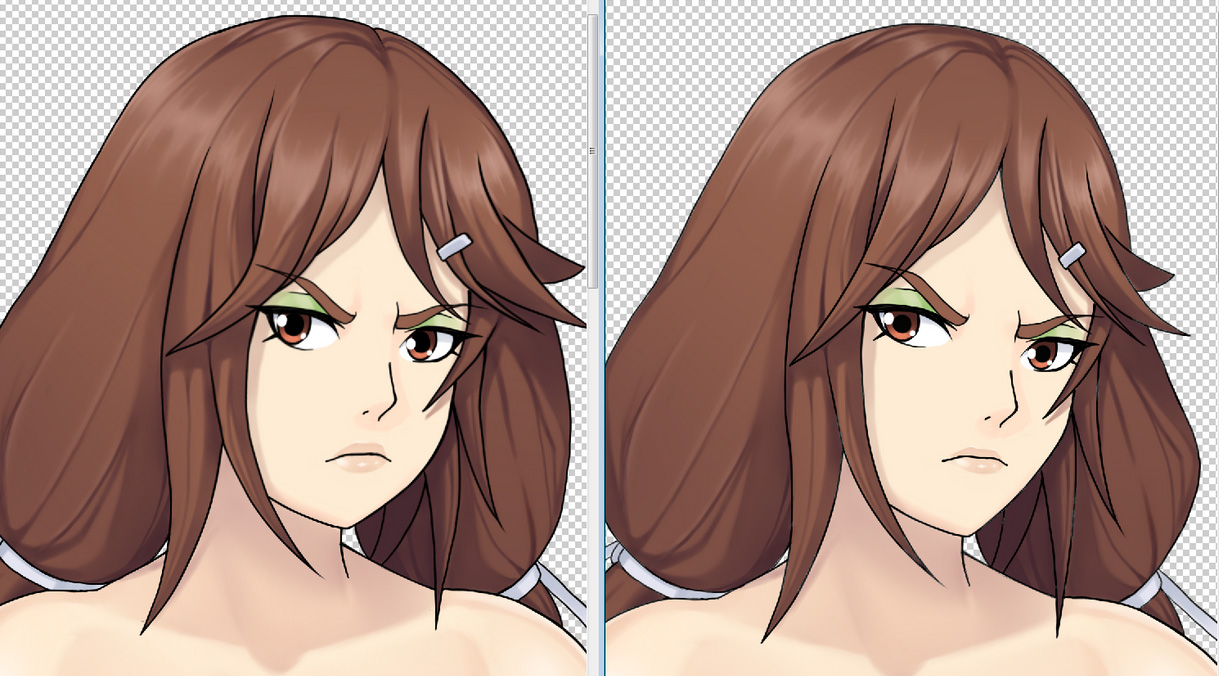 Please keep in mind that Jeni is basically undefeated vs buff guys like Joiry and her brother David. She works out a lot in the gym. She is a tough girl and needs to appear that way. She can't just look angry, it needs to show through her body that she is strong (muscles, etc). Especially to any person new to Umichan that is unfamiliar with the characters.
However her mother, Holly, makes sure Jeni still maintains some femininity. Especially for working in the cafe. So she made Jeni wear make up. Jeni actually does not like wearing make-up. Her mother left it up to her to decide what colors she wanted to use and she chose to wear green eye-shadow because she thought it would look ugly and her mother would say it is okay for her to not wear makeup since it doesn't look good. She also chose green because green is her favorite color.
Unfortunately for Jeni, and much to Holly's delight guys around the school and at the Cafe liked her green eyeshadow and thought it made her look cute. Which pissed Jeni off even more. But as time passed she realized that maybe it might not be the worst thing in the world if a guy thinks she is cute.
So for Jeni she needs to both cute and actually look tough. What you see is the result. below is a like more sexy pic of her.