All the umch cafe outfits are done, here a portion of Leyah sine there was a concern about the nipples. I'm convinced it looks fine thoguh.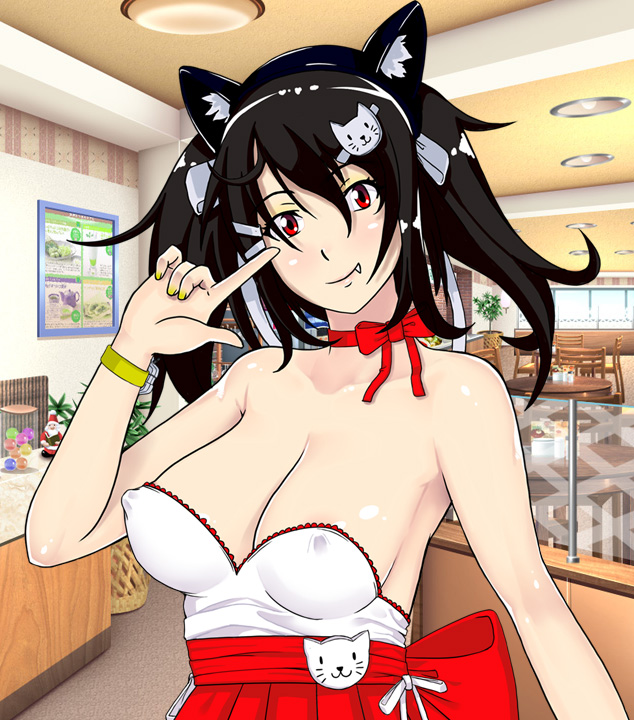 Breakfast menu in the cafe, ttrop mentioned drawing food is pretty hard. I can agree. There will still be coffee in the game i think, just not severed in the mini-game. I didn't want to have different kind of cups so there won't be a need to keep redrawing Maiko's hand holding different cups and stuff.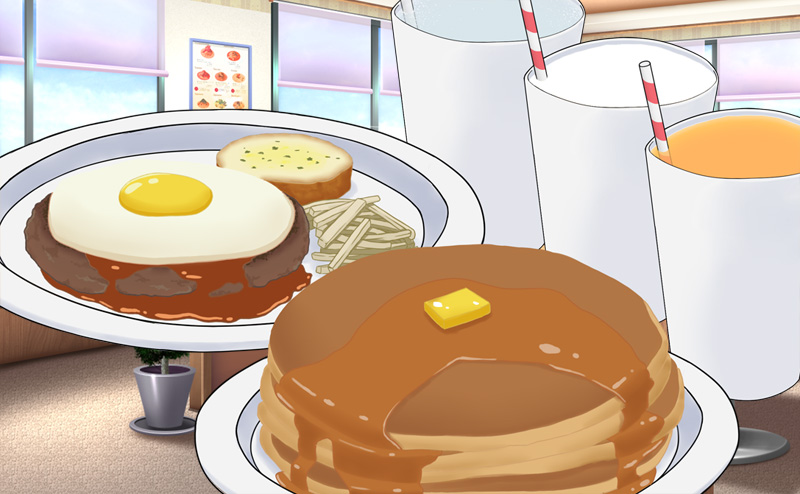 other random drinks,
I actually made the ice and that seems pretty hard also. Much easier to draw a nice boob, or even complex hair.