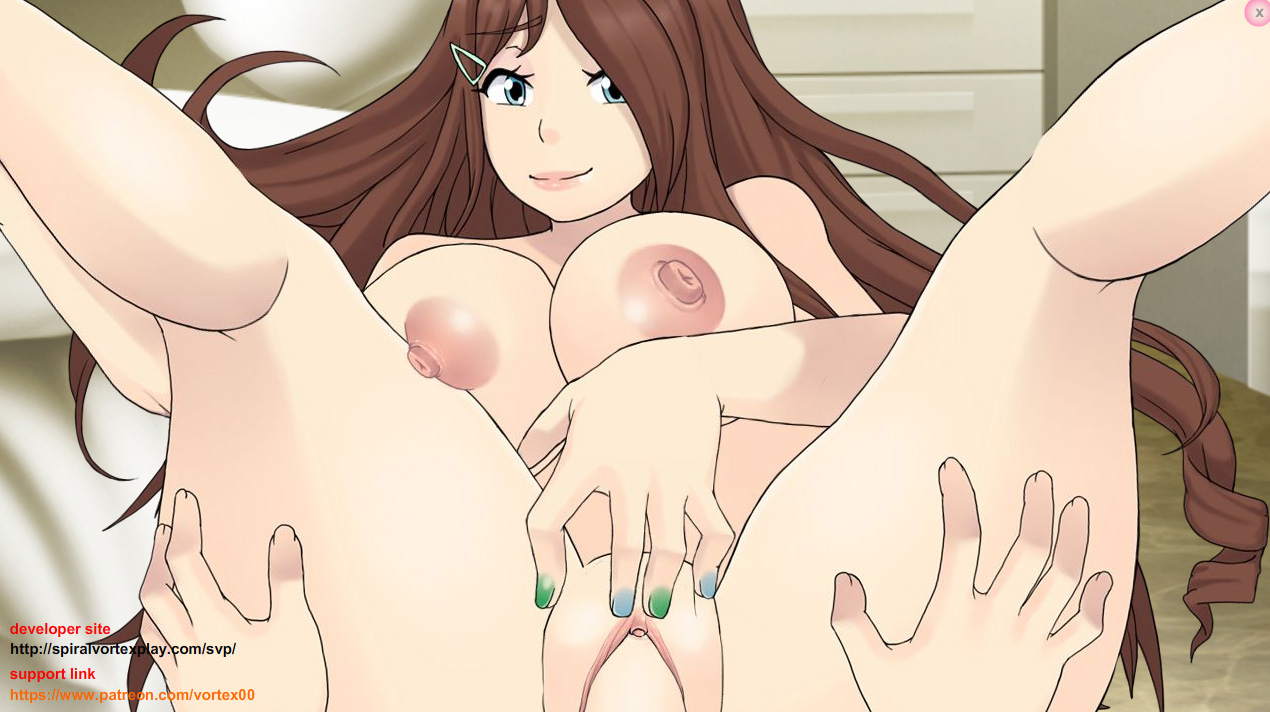 Overview:
So while UMCH has been wrapping up with countless bug fixes. A lot of of some new projects have been getting crafted behind the scenes that likely wont take nearly as long to complete. One of which is a game focused on Jeni's Family. This all came about from a voting poll on patreon where I asked who people's favorite cafe character won. I believe Maiko and Jeni were at the top votes, but since UMCH is about Maiko already I wanted to make a game about any non-Maiko character that had high votes. So here we are at Jeni~
This game will play in a similar style to UMCH how you wont see the character hands and hair, etc. You takes the shoes of Jeni's uncle Carl. And the setting takes place before the Cherry Girls Cafe was established.
The story:
Here you play as the rich Uncle who dumped all of his money into a investment that could make you mega rich. But it has been talking longer than expected to get a return on the investment. The money you have to spend on day to day stuff is gone. Your giant house is being foreclosed on so you call you sister Holly (Jeni's mom) and ask to move in with her until the investment pans out. As payment, you make a deal that you will use part of the tons of money you will get back to start that Cafe business she has always wanted to start. She is currently a fitness coach at a nearby gym.
After moving in you immediately wonder why you haven't visited you Holly and her kids in a while. It's been far too long. As fitness coach Holly has lost a lot of weight in all right places. She now has a tone fit body and still somehow has massive boobs nearly bursting the stitching of her sports bra. Your niece Jeni also has grown up a lot into a hottie teen of legal age that takes her mother in keeping herself fit. Your nefew David has gained a lot muscle since that last time you saw him also.
After a few days of living there you notice you nefew David is always getting into trouble at school. Not only for being a bully but for sexually harassing female students. Jeni is a tomboy and not the delicate shy girl you remember. She now is into boxing and has knocked out some of the tougher looking guys at her school's boxing club from time to time.
Gameplay:
Early in the game you get a phone call that your investment is going downhill and about to fail. You can decided to tell the others about it or not. But thought out the game you can work to fix it by giving certain investment commands to you investors back home. Depending on what you tell them to do depends on if your invest will workout in the end.
Also fairly early in the game you notice Holly sometimes staying late at the gym.
You also get a visit from a teacher, maybe Alma about David but Holly is not around.
You later find out that Holly is staying late at the gym to earn extra money from some of the guys there.
And that she seems to be okay with incest and she somewhat routinely has sex with David to calm down his sexual urges.
You realize you can makes tons of money with not a just normal cafe but a pleasure cafe.
So you work towards convincing them of that. and finding way to make the money needed to start it.
Also being a horny toad. You make it one of your objectives to get laid also not just from Holly, but Jeni and any may of her friends as possible also.
In the game you can do stuff like peep on Jeni and holly in the shower.
Go to the gym to lose weight. And find ways to get close to Holly Jeni and her girl friends.
You will get punched if jeni catches you doing or saying certain pervy stuff.
You also have household tasks to do.
If you get punched too many times within a duration you get kicked out of the house and lose.
Also unlike UMCH where you can travel to different areas. Most of this game will take place in Holly's house and hopefully I can get some backgrounds for a Gym. The Mall will still be there also most likely.
This is basically the gist of the game. It will have totally different backgrounds from UMCH and use the new art style ttrop has been working on for a while now.
you can check out other posts about the game below. Including some example screenshots.