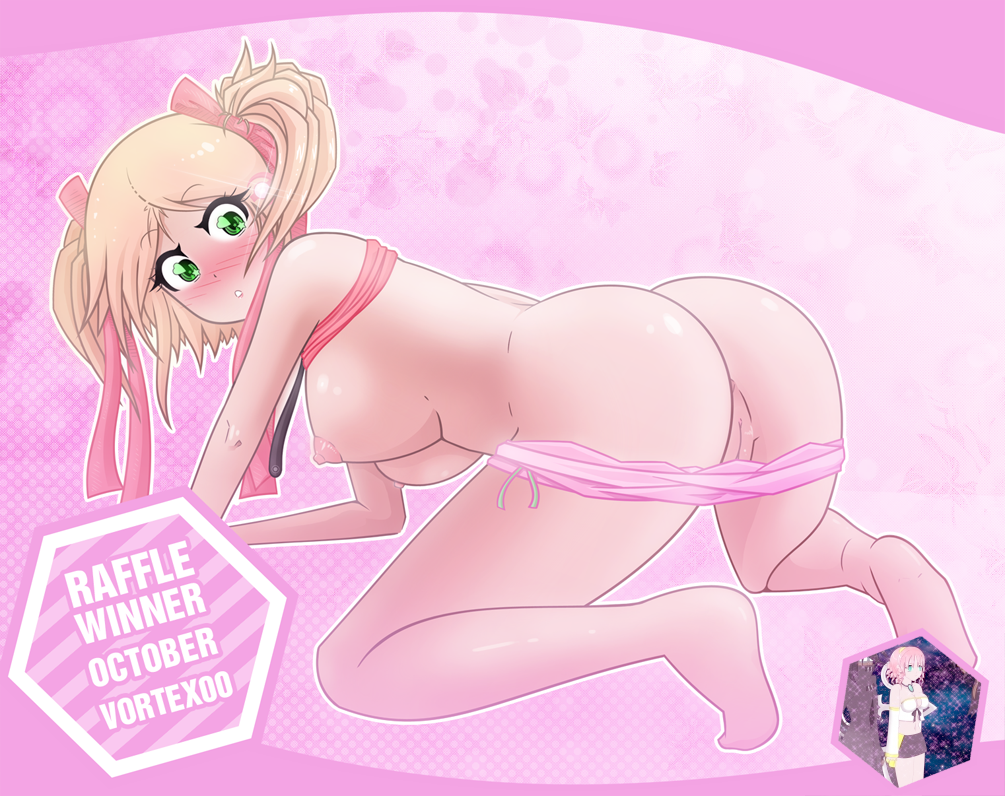 I won the KenOS monthly patreon raffle where you can have you character draw in any position you want. So naturally I chose Maiko, and went with a bending over position. It wasn't this exact pose or angle I wanted initially but this pose was fine also.
You can keep up with KenOs on tumblr
http://livingwithlolly.tumblr.com/
you might also check out the Living with lolly episode on youtube and maybe you want to enter the raffle on patreon yourself.
all links are on the tumblr.
For those paying attention, yeah the hairpin is on the wrong side. I guess the image could be flipped heh. I'm pretty sure simply including it was the main goal though so it is fine as it is. And I love the detail of the heart and star shapes in the eyes.