When making various 2D games I noticed a quite a lot of standing/pose character art gets created but possibly not used as effectively as it could be. I lot of the character art gets glossed over during non-interactive dialogue scene while players get to the sex animation(s).
I wanted bring some of the focus and appreciation back into the character art, so I was looking for way to maximize it's use. After researching some old school "dating" flash games (including my own) I can up with something that can hopefully make better use of character art.
essentially what I have come up with is a very interactive "date" type system that uses various minigames.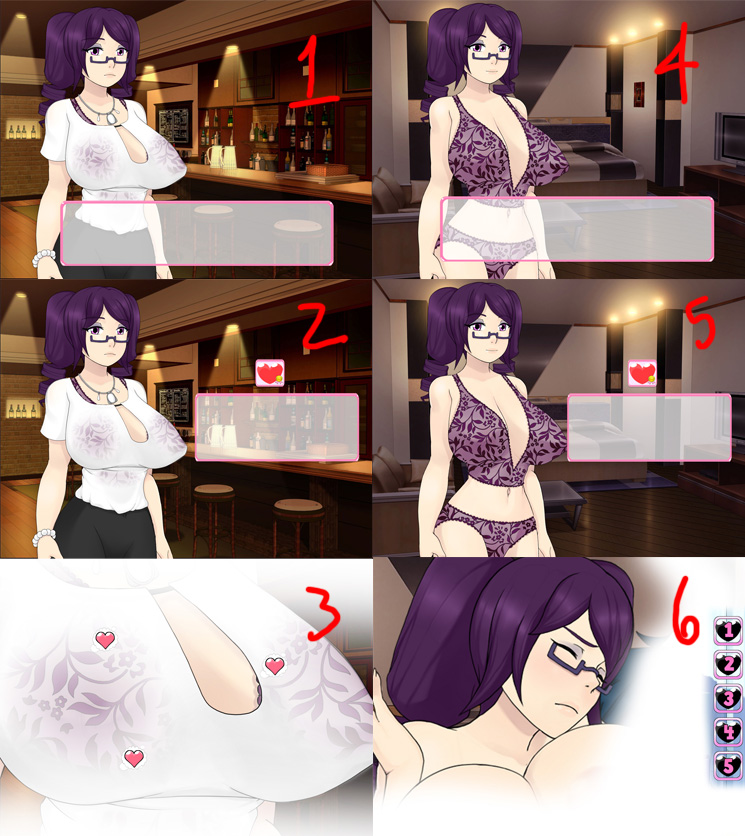 1. small talk
2. flatter minigame
3. pay attention minigame
4. small talk
5. flatter minigame
6. pattern match hentai minigame
try out the minigames foryourself in the zip below
Donwload
feel to post thoughts on this idea for the character art. it could be for anything not just umichan stuff.