I have three backgrounds that I will use for the cafe stuff. I might try to find or make more if I need. These are some just test scenes I made messing around after making Pattie in her cafe uniform.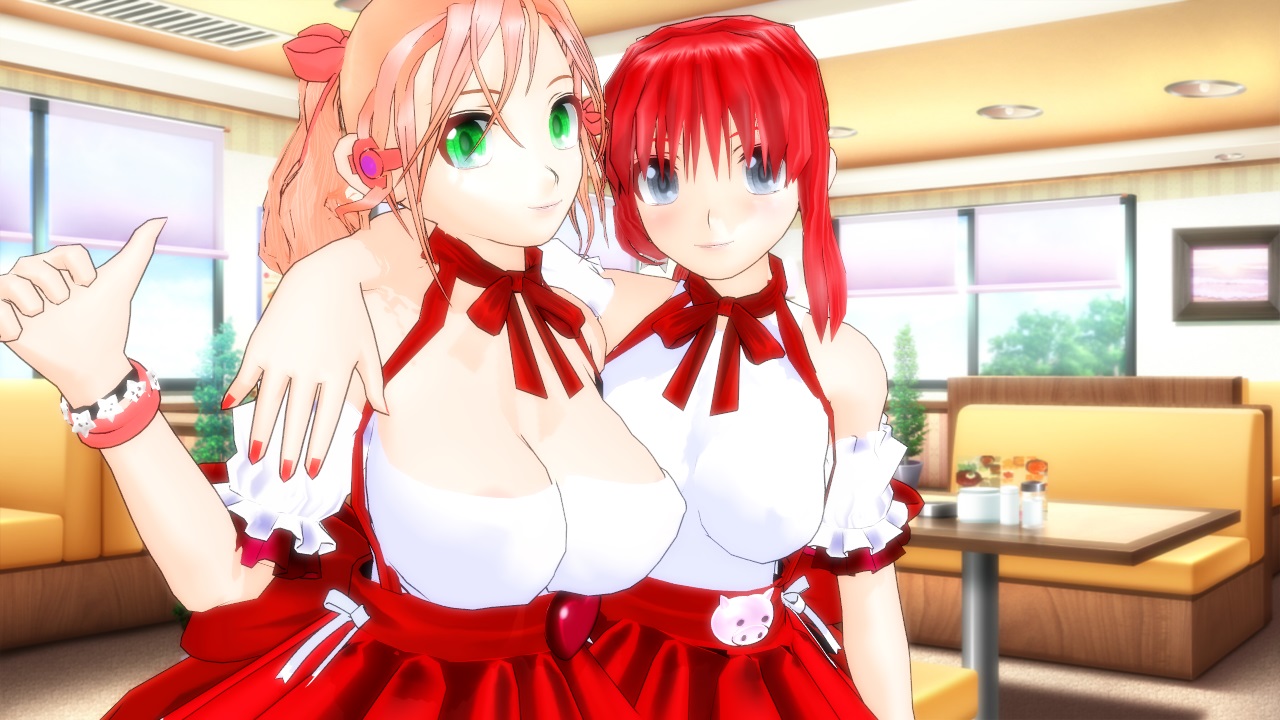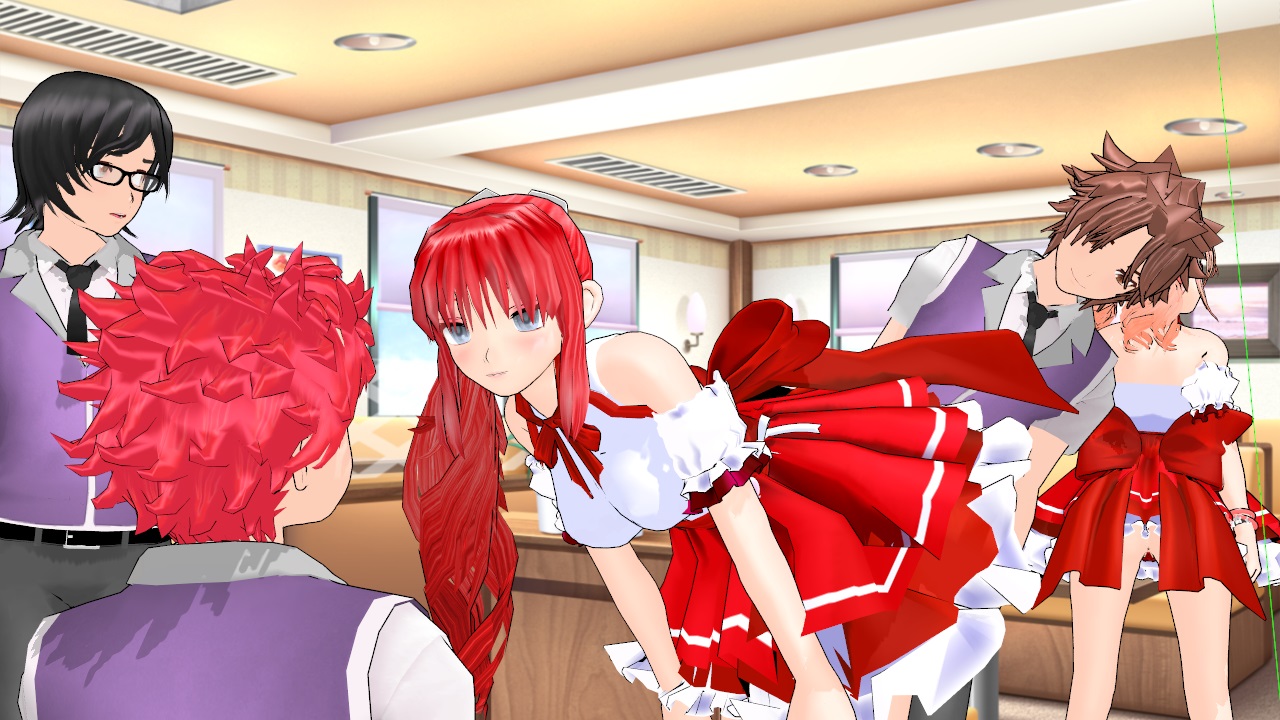 hmm. now that I think about it, should I make the dialogue scenes first person also? like a Visual Novel style
http://spiralvortexplay.com/svp/2014/10/28/umch-test-dialogue-scenes/
or have Maiko in the pictures like the ones here. Both might be good for certain situations. I'll think about it.